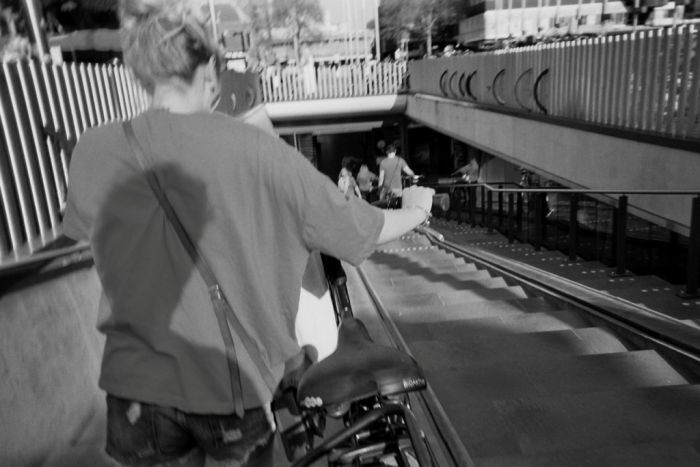 Het Nieuwstraat Festival vindt plaats op een onaangekondigde dag van zonsopgang tot middernacht.
We zijn op zoek naar ± 15 vrijwilligers van verschillende leeftijden om de werken uit te voeren. Je hoeft geen ervaring of een artistieke achtergrond of beroep te hebben.
De performances vinden plaats zonder voorafgaande kennisgeving en worden uitgevoerd als normale dagelijkse bezigheden in de openbare ruimte. De performers zullen niet op zoek gaan naar speciale aandacht, zullen zich niet verhouden tot een anticiperend publiek, zullen geen spektakel creëren.

Als je denkt dat dit iets voor jou is, stuur dan voor 10 juni een paar regels over je persoonlijke motivatie naar mail@unnoticedart.com.
Een week voor het festival is er een voorbereidingsbijeenkomst voor vrijwilligers (met de nodige afstand) op een veld in een openbaar park in Dordrecht.
Bij die gelegenheid zullen we de concepten bespreken, de mogelijke manieren om de werken uit te voeren, de houding en de verwachtingen.
Stuur je mail voor woensdag 10 juni, 23:59 uur (CEST).
Begrijp alsjeblieft dat het festival geen budget heeft.
For English read further!